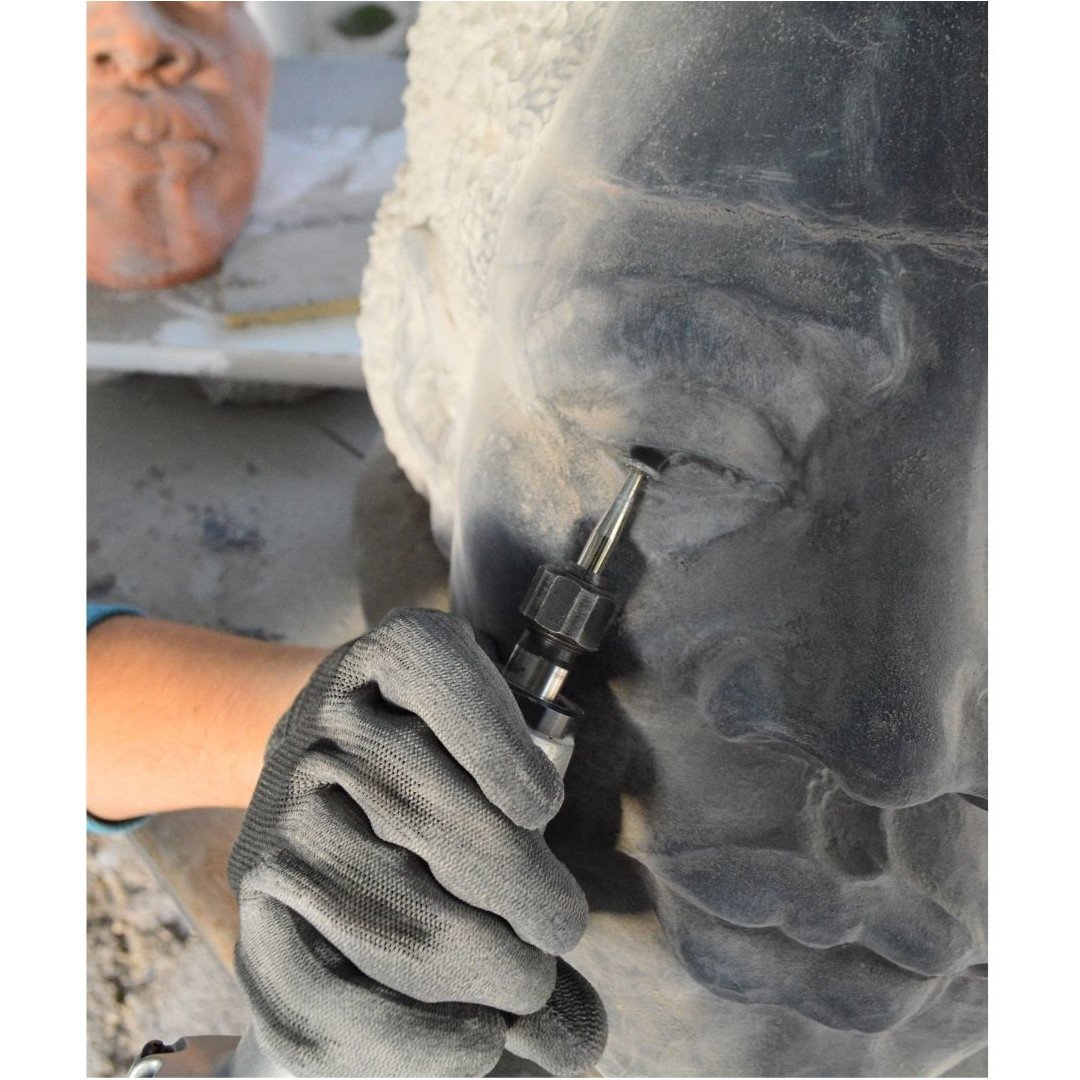 See more
Eva Pina
Eva Pina is a Spanish sculptress born in Murcia.
Her first contact with sculpting, that came from the hands of the renowned sculptor Antonio Soler, unveiled her vocation and, from then on, her life has been devoted to this artistic discipline.
She combines her traineeship at master Soler´s workshop with her studies at the Murcia School of Arts. Following her passion for sculpting, she moves to Italy to continue her training at Belle Arti Di Carrara Academy, one of the historically most important sculpting academies worldwide. There she develops her stone-oriented technique; this material being the one she feels more comfortable working with.
Back in Spain, she continues developing her artwork and style. She carries off several exhibitions at both national and international levels.